Covering The Photo Beat; Fast Telephoto For Leica Rangefinders, Calendar Frame, Portable Studio, Plus More Page 2
Portable Studio For Small Product Photography
Photographing any type of small item for Internet sales, insurance claims, cataloging, etc., is simplified by use of the new Porta-Studio by Gagne, Inc. This small, self-contained lighting device consists of two 10x12" stainless-steel light boxes, each having two 5000K lamps for bright, even, color corrected and practically shadowless lighting. A bracket system securely suspends the top unit above the base and can be adjusted to multiple lighting position angles. When finished, they can be compacted flat together for storage or carrying via a built-in handle. Magnets hold the background sweep material in place. The MSRP is $199. Contact: Gagne, Inc., 41 Commercial Dr., Johnson City, NY 13790; (607) 729-3366; fax: (607) 729-7644; www.gagneinc.com.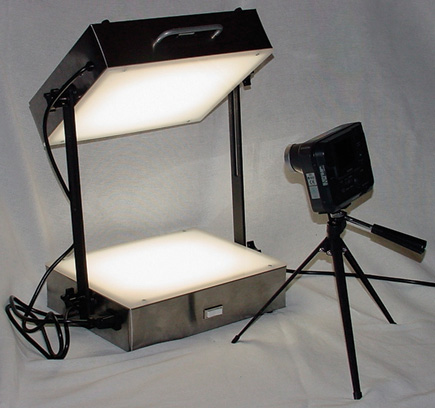 Cloth Cover, Solid Color Albums
Pioneer Photo Albums is offering cloth cover, solid color albums with a frame containing patented bidirectional paper pocket pages for prints. Photos can be inserted in either vertical or horizontal orientation and there is a memo area next to each pocket to keep pertinent facts visible alongside the photo. The two-up album will hold 200 prints up to 4x6". The rounded spine is book bound and the pages are archival photo safe. The MSRP is under $14 and the colors offered are: apple red, sage green, sky blue, and deep black. Contact: Pioneer Photo Albums, Inc., 9801 Deering Ave., Chatsworth, CA 91311; (818) 882-2161; fax: (818) 882-6239; www.pioneerphotoalbums.com.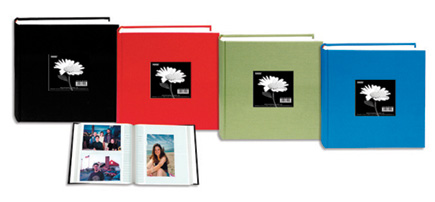 Lightweight, Extra Compact Yet Stable Tripods And Ultra-Fast Ni-MH Battery Charger & Worldwide Charger
The new PROMASTER XtraPowerEXPRESS Charger is said to be the first ultra-fast charger designed to fully charge Ni-MH AA/AAA batteries in 20 minutes or less. This unit charges batteries to 95 percent prior to reverting to a trickle charge mode, which results in delivering 20 percent more longer lasting power per charge. In addition, it recognizes the capacity of each battery placed in the charger, then tests the integrity of each cell and then will charge one, two, three, or four cells individually until full capacity is achieved. The MSRP is under $99. Also new is the PROMASTER Traveler, a world charger designed for batteries used in digital cameras and camcorders. It requires no wires or AC adapters, charges most batteries in two hours or less, and has an automatic switching power supply to suit worldwide use.


The new "D" series of PROMASTER tripods from PRO (Photographic Research Organization) are said to be ultra compact and lightweight, thus are especially practical for the traveling photographer. They are intended primarily for use with compact digital cameras but are also suitable for use with traditional SLR cameras and camcorders. Four models are offered, including the D1 that is only 14" when folded but can be used at any height from 133/4-413/4" and weighs 16 oz. The largest D4 compacts to just 19" but has a working range from 19-593/4" and weighs 34 oz. The MSRP ranges from under $39 for the smallest model to under $69 for the largest. Contact: Photographic Research Organization, Inc. (PRO), PO Box 320236, Fairfield, CT 06825; (203) 336-0183; www.promaster.com.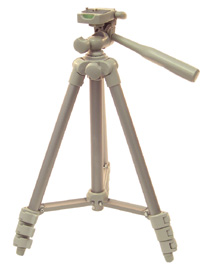 LATEST VIDEO

SPONSORED VIDEO
Testing Tamron's SP 150-60mm G2 lens while capturing birds and alligators in Apalachicola, Florida.