Covering The Photo Beat; Camera & Lens Wraps, Light Shaper, And More Page 2
Pro Camera & Lens Wraps
Keeping numerous items of expensive gear safe inside large bags or cases can sometimes be a problem. New Pro Camera & Lens Wraps solve this problem by providing individual protection with their abrasion-resistant nylon outer covering and soft fleece lining. Extra-wide touch fasteners keep the equipment securely inside. A removable touch fastener ID label, that can be marked permanently with a Sharpie pen, identifies the contents. Offered in three sizes--12x12", 16x16", and 20x20"--the MSRP starts at $14. They are available now at photo dealers, and can be ordered at: http://davidhonlphoto.com/wraps/index.html. Contact: David Honl Photo, 25836 Western Ave., Los Angeles, CA 90710; phone/fax: (213) 652-0987; e-mail: honlphoto@mac.com.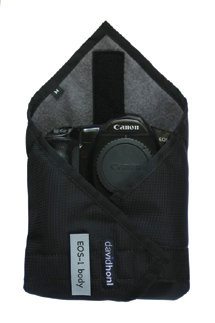 Custom Flash Brackets Offer Easy Rotation
Custom Brackets offers a number of sturdy brackets that simplify positioning the flash over a camera lens when changing from horizontal to vertical compositions. The QRS-35-H bracket has a patented, easy rotation system that's usable with both 35mm and digital cameras. The camera attaches to a quick release on a plate that smoothly rotates from horizontal to vertical while the flash stays positioned over the top of the lens. The flash can be adjusted in both height and angle. An adjustable textured handle makes it easy to carry and there are legs on the base so the combined unit can be set down when not in use. It's solid and well constructed from black anodized aluminum. The CB Junior is a smaller and lighter bracket that permits the flash above to be rotated when the camera below is moved from horizontal to vertical. It, too, has a foam grip and swing-out leg for standing. The MSRP starts at $112. Contact: Custom Brackets, 29 Alpha Park, Cleveland, OH 44143; (440) 646-9851; www.custombrackets.com.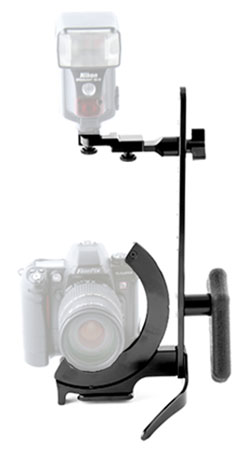 Cool Fluorescent Light Kit & AC-Powered Bare-Bulb Digital Slave Flash
The Samigon FL-360 Light Kit uses three 26w daylight-balanced 5000K fluorescent lamps in a 16" diameter reflector to produce the equivalent of over 360 watts of cool, soft, constant light suitable for a variety of subjects photographed with digital or film cameras. The kit consists of a reflector having three sockets, the lamps, a 7 ft heavy-duty air-cushioned light stand, translucent diffuser, and carton carrying case. The MSRP is $250.
The pre-flash emitted by many digital cameras can fool conventional slave flash units into firing too soon, thus not providing the extra light desired when the main picture-making camera flash fires. The new Samigon Digital Bare Bulb Slave Flash can distinguish the digital pre-flash and ignore it, then trigger and fire when the second exposure flash goes off. For use with film cameras, this feature can be switched off. The sensitive sensor can detect a flash 50 or more feet away. A built-in reflector can be repositioned to alter the illumination pattern for 45, 180, and 310Þ fields. It has an output of 60 ws and recycles in 2 seconds. It screws into standard AC-powered light bulb sockets and comes with colored filters. The MSRP is $70. Contact: Argraph/ADI, 111 Asia Pl., Carlstadt, NJ 07072; (201) 939-7722; www.argraph.com.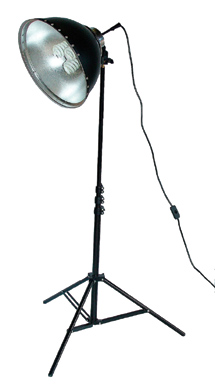 LATEST VIDEO

SPONSORED VIDEO
Testing Tamron's SP 150-60mm G2 lens while capturing birds and alligators in Apalachicola, Florida.