GALLERIES
You are here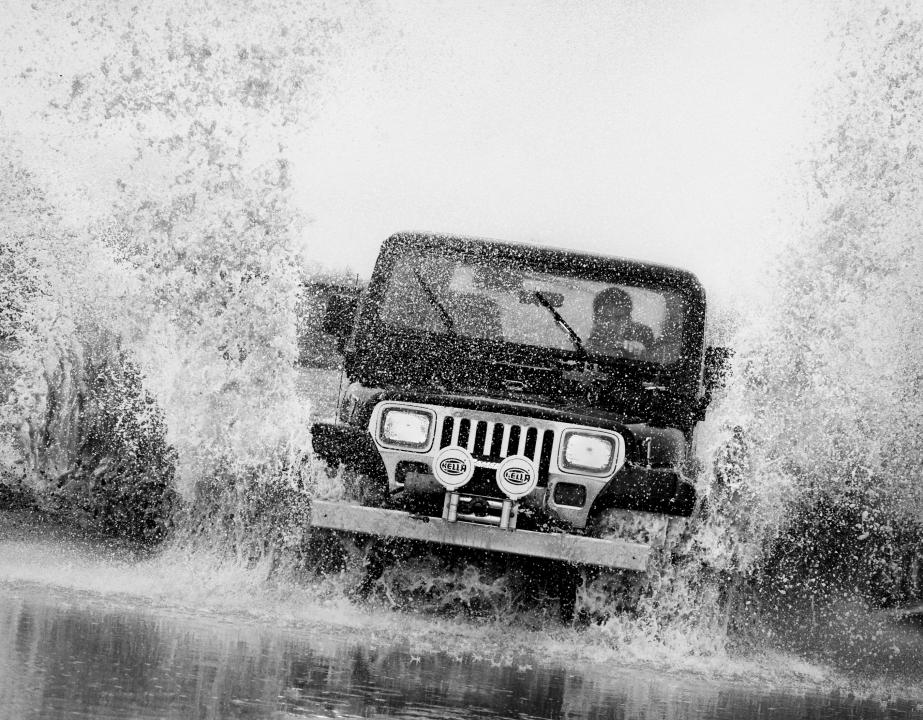 Car Wash
Nikon D3
70-200 2.8 (shot at 110)
ISO 1250 F6.3 1/1250 sec
Edited in Silver Efex
Trying to get a good splash of water I had my son take his jeep several times through this huge puddle to get the shot I wanted. I have brought up the contrast of the muddy water spraying up to highlight it. I also had to really tone down the jeep lights (unfortunately we couldn't turn them off).
I always knew the image would be black and white even before I shot it.
It was a lot of fun to do this shoot.
Sharon Wright

Car Wash
Views: 164
Dimensions: 2707x2112
Size: 3983kb
Filed Under: