Capture the Beauty of Winter with These Landscape & Nature Photography Tips (VIDEO)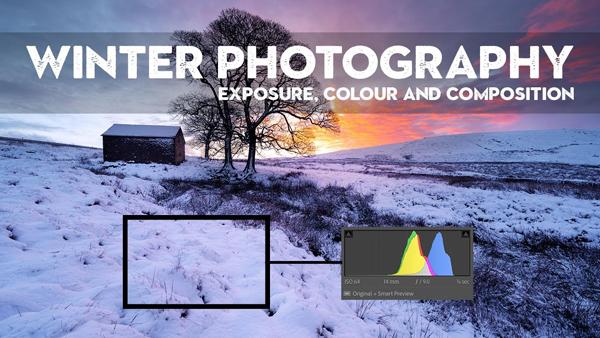 It's cold and messy outside this time of year, which means it's a great time to capture snowy winter landscape scenes. So resist the temptation to stay inside where it's nice and warm, pack your gear, and venture out to capture the splendor of winter.
British pro Nigel Danson is one of our go-to sources of easy-to-follow nature photography tutorials, and in this episode he covers everything you need to know to make beautiful images of the snow-covered landscape. He also discusses common mistakes to avoid that can ruin your odds of success.
In this behind-the scenes video he notes that it's important to dress properly so that you're warm and comfortable without trembling hands, so you don't feel compelled to give up early while photo opportunities still abound. With that out of the way, he moves on to a variety of shooting tips and tricks that deliver great results.
Danson discusses composition techniques that are particularly helpful when photographing barren winter scenes. He also explains how proper white balance and exposure settings must be dramatically different with snow-covered landscapes than they are other times of year. And Danson provides exposure information for all of his shots in the video.
Because winter skies are often drab and gray, Danson discusses the best time of day to shoot, and how to make the most of stunning light when it occurs. The lack of greenery during winter motivates Danson to take a minimal approach, often using objects like fences or a distant building as a compositional aid to guide a viewer's eyes through the scene.
Danson reveals his choice of camera and lenses for winter photography, and you can see his full list of gear in the description beneath the video. And when he returns to he studio he provides a few helpful tips for editing the images.
So watch the video, suck it up, and capture some winter magic. There are more helpful tips on Danson's YouTube channel, and in another tutorial of his we posted recently with seven ways to become a better landscape photographer.

FEATURED VIDEO