Canon's EOS Digital Rebel XT; 8-Megapixel CMOS Sensor And Options Galore Page 2
I shot using an 8GB SanDisk card and there was no problem in reading or writing, meaning that the camera is FAT 32 compatible. I worked under all sorts of lighting conditions, from shaded canyons to bright scenics, and handled highlights using the center-weighted metering option (my preference) and AE lock. I also had the choice of using one of seven autofocus points, with the points lighting and confirming focus upon acquisition. In bright light I set ISO to the lowest and the default setting of ISO 100, and worked at ISO 400-800 in open shade. The camera allows, through a back toggle, for ISO settings up to ISO 1600. Noise and contrast were fine at and up to ISO 400, with some excessive contrast starting at ISO 800 and some noise at ISO 1600, but nothing that would scare you from using it at its highest sensitivity.
| | |
| --- | --- |
| | |
| The EOS Digital Rebel XT offers numerous options for defining what Canon dubs "parameters." This shot was made at ISO 100 with the Rebel XT's "kit" lens, and 18-55mm zoom. A +1 was set for color saturation, which brought out all the red in these cliffs along the Rio Pueblo River in New Mexico. | Having the ability to change ISO on the fly is one of the greatest benefits of digital photography. These flowers were shot at ISO 800 in very deep shade handheld, an exposure that would have been difficult without a tripod if I had ISO 100 film loaded in a film SLR. I found some noise at ISO 800, but not enough to be bothersome. I did boost saturation slightly after exposure. |
One drawback to the camera, and this being more from being spoiled by others, is the LCD display. In low light and shade the 1.8" 115,000 pixel screen is visible, but in sunlight the comparatively small screen is fairly unreadable due to surface reflection. It's good that you can set many functions using the manual toggles and LCD panel rather than the monitor, as using the monitor for setting menus and reviewing images after exposure in any kind of direct sunlight is very difficult. Pushing the ISO setting toggle, for example, opens the ISO menu on the monitor, again difficult to see in bright light. The display does have helpful information, such as overexposure warnings in image review.

Playback and deletion, as well as navigating through the many pictures you will want to take with this lightweight camera, is fast and easy, as is accessing Image Effect modes (AV, TV, Manual, and Program with Shift) and, if you will, the Scene modes. Having depth of field preview is always expected in an SLR, and appreciated in this model. And the battery-lasting power is indeed impressive, providing you with plenty of power to shoot throughout a day without too much concern.
Image quality overall is quite impressive, easily yielding impressive 11x14" prints, thanks to that 8-megapixel sensor yielding a 24MB file. While some might have to upgrade via the web to open the XT (CR2) raw files in their image-processing software of choice, loading the simple but effective, and included, raw converter in Canon's Digital Photo Professional software will do the trick. The XT's success is hard to argue with, as it delivers very good quality images and enough imaging options to keep even the most control-oriented photographer busy.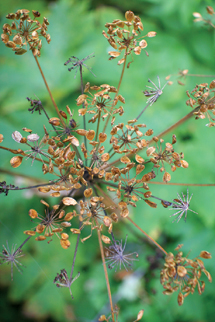 The Sigma 30mm f/1.4 lens allows you to shoot handheld in very low light (given that you boost ISO accordingly). But it also allows you to get shots with very, very shallow depth of field, something that digital zooms that start at f/3.5 might not allow. And the lens, which comes out to about 50mm (48mm to be precise, given the Canon conversion factor), allows you to get close enough so you don't have to stand way back to get even shallower depth of field, a double bonus. While zooms are always appreciated, having a fast, fixed focal length lens is a good addition to any camera kit.
Sigma's 30mm f/1.4 EX DC HSM Lens
For our tests we worked with both the Canon EOS Digital Rebel XT kit lens and the Sigma 30mm f/1.4 fixed focus lens. This new lens offers a large maximum aperture ideal for working handheld in low light and for creating impressive shallow depth of field effects, often difficult with zooms with narrower maximum apertures. This EX DC HSM lens is designed to match the APS-C size image sensors of digital SLR cameras but is not apt for 35mm or full-frame sensor use. The Sigma lens is constructed with two SLD glass elements, designed to minimize chromatic aberration. In addition, a glass mold aspherical lens in the rear group of the lens reduces color aberration. The lens offers 40cm (15.7") minimum focusing distance. Operation of autofocus was rapid and silent, this being an HSM model; you can also manually override focus at any time.

For more information, contact Canon U.S.A., Inc., One Canon Plaza, Lake Success, NY 11042; (800) 652-2666, (516) 328-5000; www.canonusa.com.

LATEST VIDEO