Book Reviews Page 2
Canyon Wilderness of the Southwest; by Jon Ortner, introduction by Greer Chesher; Welcome Books; $195; (ISBN: 978-1-59962-056-5)
Canyon Wilderness of the Southwest features a beautiful collection of over 200 images (100 panoramas) by renowned photographer Jon Ortner. He captured these inspiring and vivid landscapes while visiting over 60 locations across a 130,000-square-mile area of Utah and Arizona, featuring national and state parks plus Native American lands and wilderness areas. While limited to 6000 copies, each book is numbered and includes a signed print.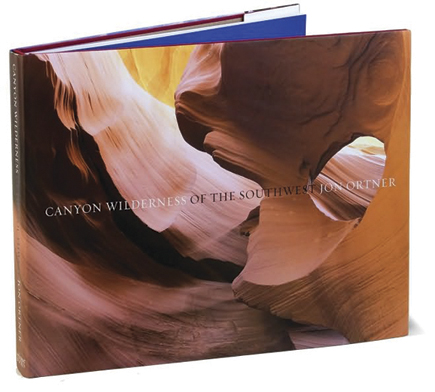 Catch: Asia Unique; by Hans Kemp; Visionary World Ltd.; $16.95; (ISBN: 978-962-85637-6-0)
Noted photographer and author Hans Kemp currently offers three books in his "Asia Unique" series. Titled Catch, Doors, and Hands, these small treasures feature a lovely collection of images captured by a selection of talented photographers. Scattered between the vibrant scenes captured in places like India, China, Nepal, and Thailand are quotes and proverbs that provide the reader with a deeper insight into these cultures. The "Asia Unique" series is a treat for the eye and one that should not be missed.
West of Last Chance; by Peter Brown and Kent Haruf; W. W. Norton & Company, Inc.; $49.95; (ISBN: 978-0-393-06572-5)
West of Last Chance is the result of a collaboration between respected photographer Peter Brown and award-winning author Kent Haruf. Together they explore the rugged wide-open spaces of America's Great Plains and document the story of the unique people who reside there. Brown's images are expertly blended with Haruf's rich text to create a vivid tale from the very heart of our country.
To the Holy Lands: From Mecca and Medina to Jerusalem; by Alfred Wieczorek, Michael Tellenbach, and Claude W. Sui; Prestel; $60; (ISBN: 978-3-7913-4151-4)
This book is a virtual tour through time that allows the reader to explore sites that are held sacred by the Christian, Jewish, and Islamic faiths. Many of the images of Jerusalem, Jericho, Bethlehem, Nazareth, Mecca, and Mount Ararat were captured in the 19th century and have never been published before. The informative essays by well-known art historians provide insight into the lives and works of the photographers and the stories behind the images.

LATEST VIDEO

SPONSORED VIDEO
Testing Tamron's SP 150-60mm G2 lens while capturing birds and alligators in Apalachicola, Florida.