Book Reviews Page 2
Horses; photographs by Yann Arthus-Bertrand, text by Jean-Louis Gouraud; Artisan, 336 pages; $25.95; (ISBN-13: 987-1-57965-355-2)
For this book, acclaimed photographer Arthus-Bertrand traveled around the world to capture lovingly styled portraits of various types of horses and their human counterparts. Author Gouraud shares his unique passion for these proud animals and provides rich text that offers the reader information regarding the breed along with a candid look at their history and the role they play in each country.
Top Of The Pass: Whistler And The Sea-To-Sky Country; by Stephen Vogler, photographs by Toshi Kawano & Bonny Makarewicz; Harbour Publishing, 144 pages; $34.95; (ISBN: 978-1-55017-430-4)
Whistler is a popular resort town nestled in the heart of Canada's unspoiled wilderness. Due to its location, this is a favorite spot for over 2 million visitors who come to ski Whistler and Blackcomb Mountain or enjoy the lakes, hiking and mountain-bike trails, shops, restaurants, and golf courses. Writer Vogler combined his extensive talents with professional photographer Kawano and award-winning photojournalist Makarewicz to create this fascinating look at Whistler and the many reasons why visitors flock to this beautiful location year after year.
Brooklyn Storefronts; by Paul Lacy; W.W. Norton & Company, Inc., 159 pages; $17.95; (ISBN: 978-0-393-33002-1)
Designer and photographer Paul Lacy's book offers a fine collection of 75 full color images that capture the diversity found along the streets of Brooklyn. The vibrantly colored storefronts define the ever-changing flow of life in their community. This book offers the reader a unique glimpse at a single moment in time before changes take hold as one shop closes and the space is transformed once again.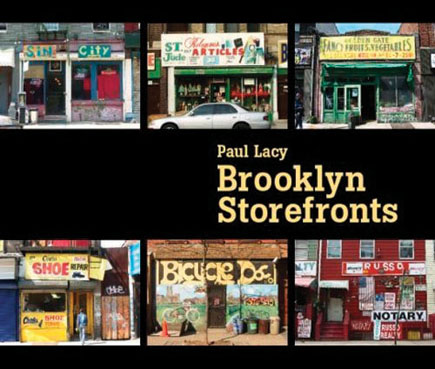 Earth Under Fire: How Global Warming Is Changing The World; photos and text by Gary Braasch; University Of California Press, 290 pages; $34.95; (ISBN: 978-0-520-24438-2)
Award winning photojournalist Gary Braasch presents a comprehensive look at the dramatic effect of global warming on our wold. He uses 110 color images and six detailed maps to highlight areas in potential danger and pinpoint specific sectors that are already feeling the harsh effects of the change in climate. Braasch also provides a glimpse how we are adapting to the crisis through the use of environment friendly technology.
The Art Of The Snowflake, A Photographic Album; by Kenneth Libbrecht; Voyageur Press, 144 pages; $30; (ISBN: 978-0-7603-2997-9)
Professor of physics, Kenneth Libbrecht's book offers a unique glimpse at the geometric perfection of snowflakes. These infinitesimal works of art are crafted by Mother Nature in thousands of astounding configurations that range from the sublimely simple to fantastically complex. This collection of 240 full color images was captured with microphotography techniques and Libbrecht provides detailed information on how the process was created in the 1890s and the modern innovations that are in use today.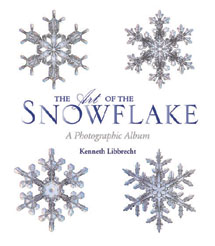 Earth From Space, Smithsonian National Air And Space Museum; by Andrew K. Johnston; Firefly Books Ltd., 272 pages; $29.95; (ISBN-13: 978-1-55407-291-0)
Earth From Space features an amazing collection of 300 color images captured by today's most advanced satellites. The highly detailed maps and informative text offer rich insight into the eco system, ever-changing weather patterns, the growth of cities and their effect on the environment, and the scale of ancient monuments like the pyramids at Giza and the Great Wall of China. This blend of scientific data and beautiful images make the book a delight for both the mind and the eye.
African Odyssey, 365 Days; by Anup and Manoj Shah; Harry N. Abrams, Inc., 744 pages; $29.95; (ISBN: 978-0-8109-9396-9)
African Odyssey documents Africa's great migration. This remarkable event occurs each year as countless wildebeests, zebras, and Thomson's gazelles flee their homes and set out on a dangerous journey through the Greater Serengeti in East Africa. Award-winning photographers Anup and Manoj Shah capture the migration in 365 breathtaking full color images that are expertly paired with educational text that bring the adventure to life.

LATEST VIDEO

SPONSORED VIDEO
Testing Tamron's SP 150-60mm G2 lens while capturing birds and alligators in Apalachicola, Florida.