Bold Wildlife Photographer Gives a Belly Rub to an African Rhino and Lives to Talk About It (VIDEO)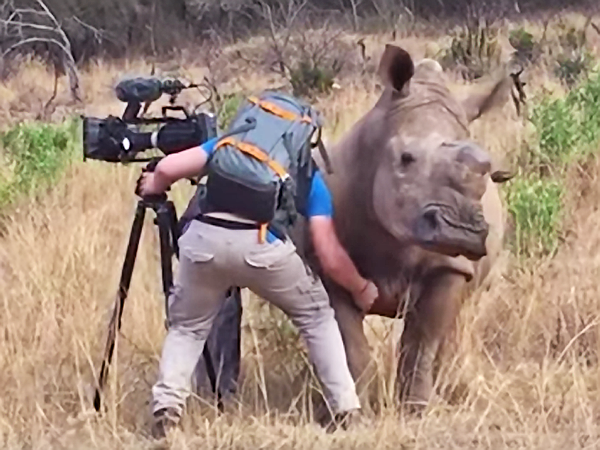 Garth De Bruno Austin grew up in South Africa and from an early age decided his passion was photography and filmmaking. After numerous projects in the wild, he says, "The risks you take should be calculated, even if it's as simple as how badly you could get hurt. If the answer is 'not too badly,' Go for it!"
In the video below, captured by his girlfriend Morgan Pelt, Austin was approached by a lonely rhino that apparently wanted nothing more than a belly rub. The encounter wasn't quite a dangerous as it appears because the rhino and Austin have crossed paths before and he says she didn't feel threatened.
"I have been lucky to film this rhino for quite a few years," Austin explains, "and because of that have built up a level of trust." Austin adds that he did not approach the huge beast, but rather let it come to him.
Austin emphatically warns not to try something like this with a truly wild rhino or the encounter may be your last. You can see more of Austin's work on his Instagram page, and don't forget to follow us on Instagram at @ShutterbugPix where we're sharing our favorite photos from our followers.

FEATURED VIDEO