GALLERIES
You are here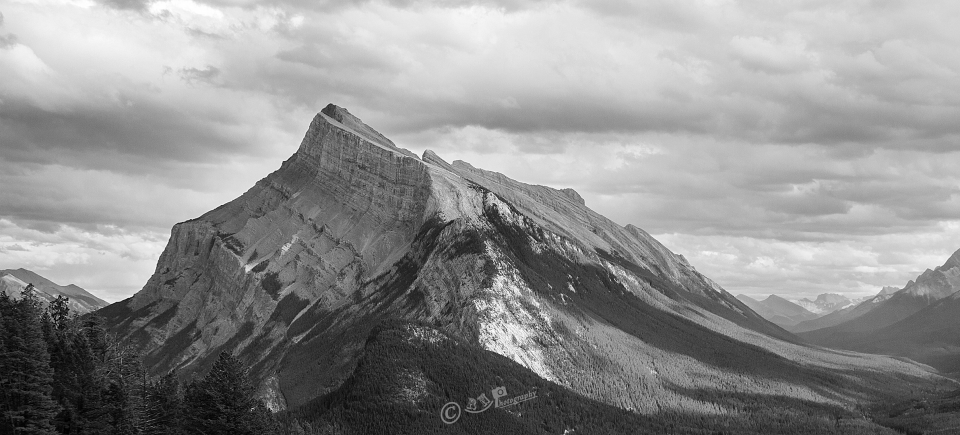 Banff Mountain, Banff, Alberta, Canada.
Shot in RAW on 8/25/2013 at 4:43 PM (MDT) with a Canon EOS Rebel T2i, f/5.6, 1/800th, ISO 320, with Canon EF-S 18-135mm 1:3.5-5.6 IS STM lens attached (set at 35mm).
Original photo was shot in color, then subsequently processed via Adobe Photoshop CS5 using the software's B&W conversion.
Photographed by Ron Nettie, Powell, WY.

Banff Mountain
Views: 283
Dimensions: 2385x1080
Size: 2486kb
Filed Under: