The 5 Best Photo Editing Software from FREE to $99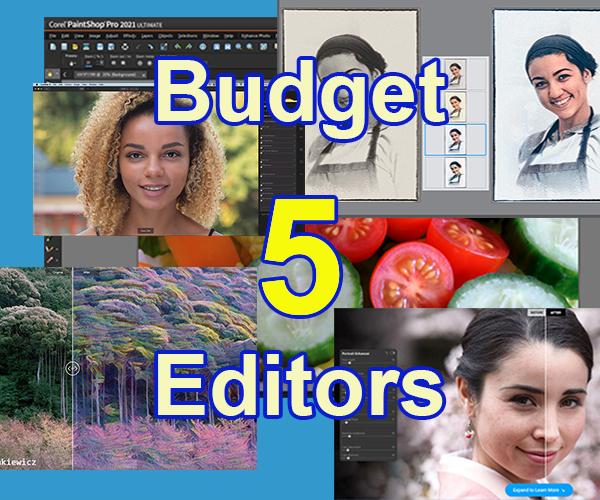 Relax; no one is trying to convince you to switch your photo software. We found five fun and powerful digital image editors that range in price from FREE to $99. One of them might help you produce something entirely new. So even if you already have a favorite, you'll be glad you took a look at these creative options.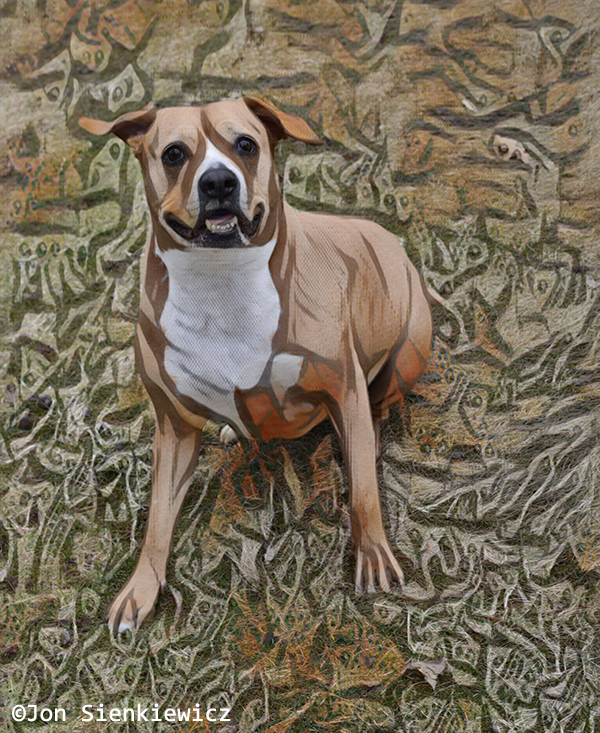 Soapbox
The current public health crisis can keep us in, but it can't keep us down. We're committed to using this time constructively so that when it's all over, we can look back on this dimly muffled chapter of our lives and recall the positive things we learned, did and created. And what could be better than feeding our head and enjoying our hobby at the same time?
One small way to do this is to learn some new photo software. Pick up a new trick or two. Thumb your mask-covered nose at COVID.
Adobe Photoshop Elements (Win/Mac)
Whether you use Lightroom, Photoshop or both, odds are that you are either an Adobe Creative Cloud devotee or would like to be. And why not? Adobe imaging products deserve the place of honor they've achieved at the top of the heap. But some beginners think that full-blown Photoshop CC is too expense or too hard to learn. Regrettably, some of these same photographers turn up their noses at Photoshop Elements because they think it's too basic and/or diluted.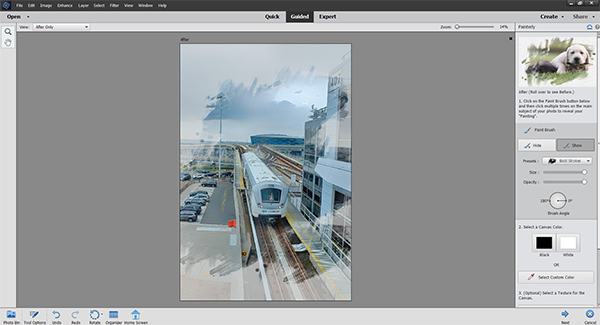 For beginners and many intermediate hobbyists, PSE2020 is the right ticket. It offers Quick fixes, Guided tutorials and optional Expert editing experience. Quick, Guided and Expert, by no coincidence, are the names of the three workspace options. Each enables a set of commands and operations that suit the label.
For seasoned vets, PSE2020 has more to offer than one might imagine. We use it—a lot—to colorize monochrome infrared images and original b&w, plus we like the deliberate way it makes us think about creative options. For a deeper dive, read my detailed review of PSE2020 here.
Or better yet, download and use a full version of Adobe Photoshop Elements for 30 days FREE. After the trial, buy it or walk away. (Same offer for a full version of Adobe Premier Elements. Premier is to video what Photoshop is to still images.)
If you're already convinced, buy it from Amazon (License Key Download) for $99 .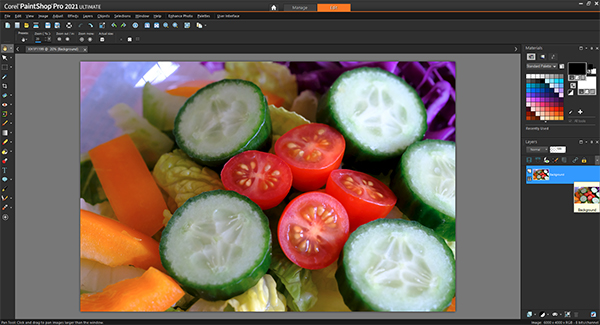 PaintShop Pro 2021 (Windows Only)
Paintshop, in one form or another, has been around for about 30 years. It started as a shareware program and somewhere along the way it was bottled for retail sale by Corel. Paintshop has its champions and evangelists as well as its detractors. PaintShop Pro 2021, a new version, is now available and it's a very good value. It's sold with a perpetual license (not a subscription) and is packed with some interesting and downright unique features. Furthermore, the latest iteration includes powerful AI-Guided Tools.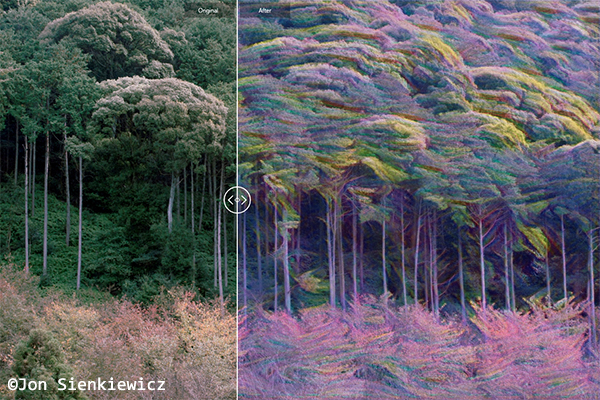 The new artificial intelligence-based features provide upsampling, artifact removal, denoise, and "style transfer." The first three are self-explanatory, but Style Transfer needs a few words. In short, this feature allows the user to preview, apply and adjust a compelling assortment of special effects. Here's what Corel says: "Transform your photos into stylized works of art with new presets designed to replicate famous artistic styles using a variety of digital media types." I'd probably label it "Filter Gallery" if it were up to me, but it ain't.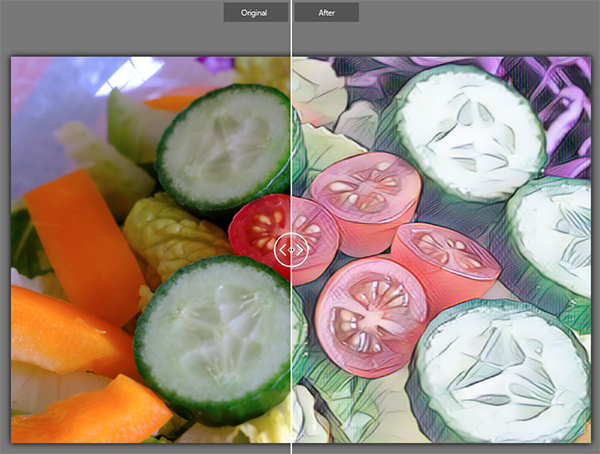 PaintShop Pro 2021 Ultimate has a four-track interface, so you can start or proceed at a comfortable level. The choices are Photography, Essentials, Complete and Sea-to-Sky. Photography offers a fairly limited set of tools, mainly the AI stuff mentioned above. Essentials offers a good set of basic functions, while Complete offer the full, robust set. Sea and Ski – I mean Sea-to-Sky (I keep making that mistake) – is something of an enigma. It's aimed toward folks who take photos of or in the sky and/or underwater.
Buy it today from Amazon (PC Disc or PC Download) $79. For another $20 you can buy the Ultimate version which includes Corel's AI-driven HDR Studio, PhotoMirage Express, Corel AfterShot 3, the aforementioned Sea-to-Sky Workspace and a truly valuable standalone program called Corel Painter Essentials 7. PaintShop Pro 2021 Ultimate is just $99.
Corel Painter Essentials 7 (Win/Mac)
Painter Essentials 7—which costs only $49 and can be used free for a 30 day trial—is a very powerful and fascinating program. It allows you to convert your finished images into various types of paintings. This software has improved over the years and now offers some very robust options. It's the baby sister version of Corel Painter, a $429 program used by many serious artists.
The selections and options in Painter Essentials 7 are AI-powered but you can do many operations manually if you choose. You can start being creative immediately, or you can gradually learn to paint and express your free spirit brushstroke by brushstroke.
Cost is $49 but you can download a fully functional trial version from this page.
Buy it from Amazon (Mac Disc, PC Disc or PC Download) $49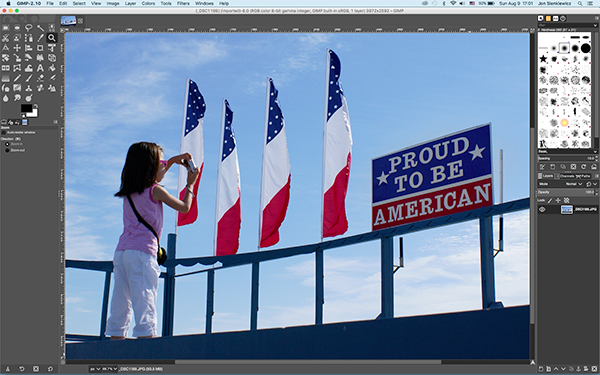 GIMP the Free & Open Source Image Editor (Win/Mac & more)
On their website they say it better than I can: "GIMP is a cross-platform image editor available for GNU/Linux, OS X, Windows and more operating systems. It is free software, you can change its source code and distribute your changes. Whether you are a graphic designer, photographer, illustrator, or scientist, GIMP provides you with sophisticated tools to get your job done. You can further enhance your productivity with GIMP thanks to many customization options and 3rd party plugins."
GIMP is free and is frequently improved and updated by the user community. It's not a polished and packaged program from Silicon Valley so it may or may not provide the exact user experience you want or need, but it certainly is a powerful editor, has tons of options and the price is right. Many interesting and unique special effects, too, with very precise controls.
Download the open source Gimp software from this page. The current stable release of GIMP is 2.10.20 (from 2020-06-07).
GIMP may appear a bit overwhelming when you first open it, but if you take your time it's not all that difficult to figure out how the tools work. My advice is to buy a good GIMP guide book (or two) to lessen the learning curve.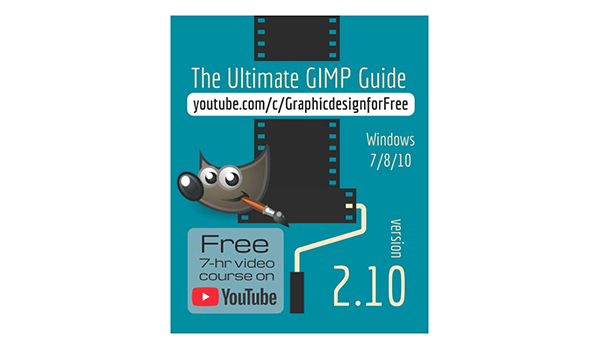 Get started off right with The Ultimate GIMP 2.10 Guide. Available from Amazon for about $25.
Luminar 4 (Win/Mac)
Available in the non-subscription model a la PaintShop Pro and Photoshop Elements 2020, Luminar 4 sells for $89. Additional features optional for additional cost. Mac version available from the Mac App Store with in-app purchases. Luminar also functions as a plug-in for Adobe Lightroom or Photoshop.
Luminar falls into the category I call "quick pick and click editing." Users select from a very wide range of special effects and click the one they like best. This version includes an AI-based Skin Enhancer that automates an otherwise tedious part of portrait photography, and an AI Sky Replacement feature that swaps out the appearance of the sky in a flash.
Download Skylum Luminar for PC or Mac for Amazon now. Price $89.
—Jon Sienkiewicz
(As an Amazon Associate, Shutterbug earns from qualifying purchases linked in this story.)

FEATURED VIDEO