3 Pro Tips for Shooting Great Landscape Photographs Under Drab Gray Skies (VIDEO)
Serious landscape photographers are known for chasing great light. But what happens when you travel to a beautiful location and there's simply no magic in the sky? All is not lost if you use the techniques described in the video below.
Michael Breitung is an accomplished German freelance photographer whose stunning portfolio includes numerous beautiful landscape images shot under flat gray skies devoid of detail. In this tutorial from the stunning North Coast of Spain, Breitung demonstrates how to create some magic of your own when Mother Nature doesn't cooperate.
Breitung provides gear tips and exposure advice, and he discusses the value of a polarizing filter to either accentuate or eliminate reflections in a scene. He also demonstrates how to create stunning in-camera "false sunsets and sunrises" with a glowing colorful sky that isn't really there.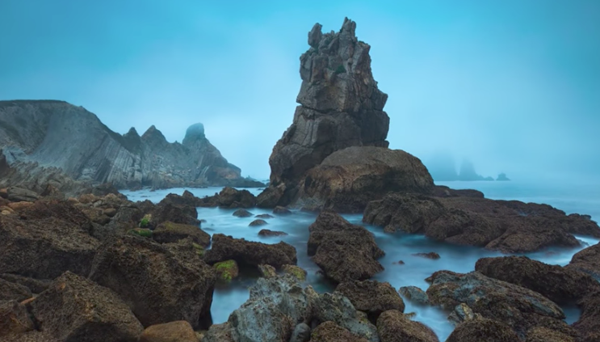 Additionally, Breitung discusses a technique for capturing soft, moody landscapes after the sun drops below the horizon. You can find more helpful tips on Breitung's YouTube channel, and be sure to review our recent tutorial on using a polarizing filter for more dramatic landscape photos.

FEATURED VIDEO