15 Lightroom Tricks to Dramatically Speed Up Your Editing Workflow (VIDEO)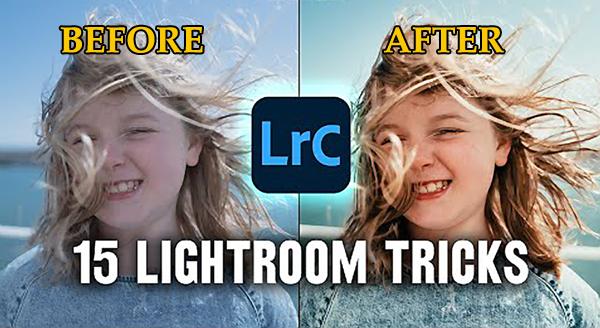 Yesterday we featured a tutorial for Photoshop users with 15 timesaving editing tips, and the video below does the same thing for Lightroom users. Best yet, today's Lightroom tips and tricks we're chosen specifically because they are less familiar than many we've discussed in the past.
Photo instructor Jamie Windsor specializes in fast-paced tutorials with editing and shooting tips that you're unlikely to find elsewhere. In the quick-fire video below he presents 15 tricks in just eight minutes, and you may want to grab a note pad and watch the tutorial twice so you don't miss anything as it flies by.
The timesaving tips in this video apply to both Mac and PC users, and Windsor provides keyboard shortcuts for both platforms. He begins by explaining how to simplify your workspace when importing images into Lightroom from a camera. It's a bit different when importing images from a hard drive, and Windsor has a trick for that too.
Other tips in the video include the best way to create faster image previews, and a one-click method for adjusting white balance. There's also a one-click trick for starting a black-and-white edit of an image, a keyboard shortcut for selecting multiple photos, and a very helpful setting for instantly viewing before-and-after versions of an image.
Of course the foregoing is just a sample of what Windsor presents in the tutorial, so be sure to take a look. By using these tricks you'll finish up your edits and be back out shooting in no time. There's more great advice on Windsor's YouTube channel, and don't miss yesterday tutorial with 15 important tips for Photoshop users.

FEATURED VIDEO