Canon ISO Shootout: EOS 5D II, III & IV vs EOS R5 (VIDEO)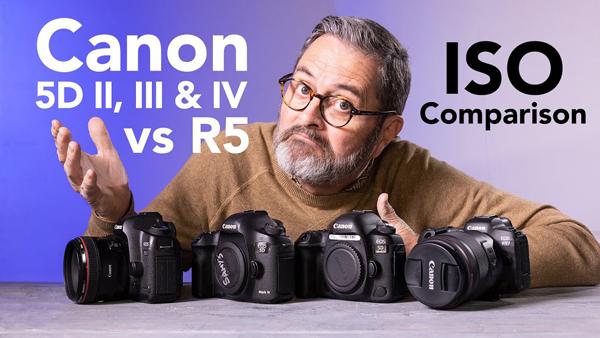 It's no secret that camera technology has evolved dramatically over the past dozen years, with advanced sensors boasting higher resolution, improved imaging characteristics, faster and faster burst rates, and a wide array of new features. But what about ISO performance?
In the interesting shootout below, photographer Jay P. Morgan compares ISO capabilities of the Canon EOS 5D II, III, and IV DSLRs with the mirrorless powerhouse EOS R5. All four models are full-frame cameras, with the 5D II, III, and four featuring 21MP, 22MP, and 30MP resolution respectively, whereas the RS is a a 47MP camera.
As Morgan admits, "I feel freaked out if I have to go beyond 100 ISO, and yank out my tripod when I get to ISO 150 or 200." Most shooters might say that's an extreme view, regardless of the camera they use. Nonetheless, Morgan decided to compare image quality of the aforementioned Canon cameras along a wide range of ISO settings.
As you'll see, Morgan is concerned with more than just noise or grain, and also evaluates color rendition, sharpness and other attributes at various sensitivity settings. He says he's "shocked" by the results, and you may be too. We're not going to be a buzzkill by revealing Morgan's findings, so you'll have to watch the video and see if you agree.
Len's quality is also a factor and Morgan factors that into the equation because of the modern RF glass used with the EOS R5. He also discusses how sensor size affected his results, and evaluates how the cameras render skin tones, gray areas, fine detail, and more.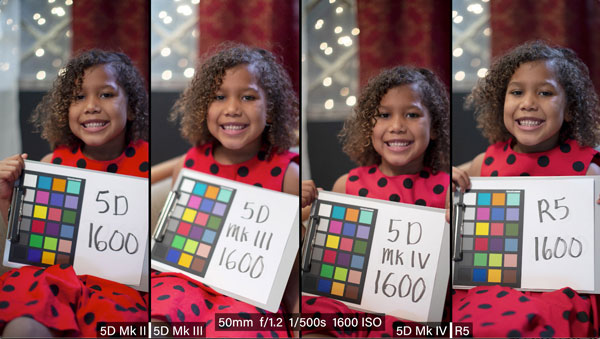 Bottom line: If you're about to buy a new camera and ISO performance is a key consideration, this shootout is a must see!
There's a lot more great stuff on Morgan's YouTube channel, so be sure and take a look. And check out the important tutorial we posted recently, explaining seven key camera settings another pro says you should change now.

FEATURED VIDEO