Do Photographs Suck When You Put a Gigantic $80 1000mm Lens on a Sony A6500? Watch the VIDEO
One of the few things we didn't try in our in our recent review of Sony's small and sophisticated A6500 mirrorless camera was to try shooting with a cheap 500mm f/8 preset lens and a 2x teleconverter. But that's exactly what photographer Christopher Burress did in the video below, and his results are pretty interesting.
Frankly, if we were a Sony A6500 we'd likely be a bit miffed by this experiment. Nonetheless, Burress started with a "super powered" Opteka 500mm telephoto lens he found on Amazon in a $120 "deluxe accessory bundle" that includes the 2X teleconverter, along with an adapter to mount the monster t-mount lens to the Sony A6500.
Oh, and you get a UV filter and lens hood too.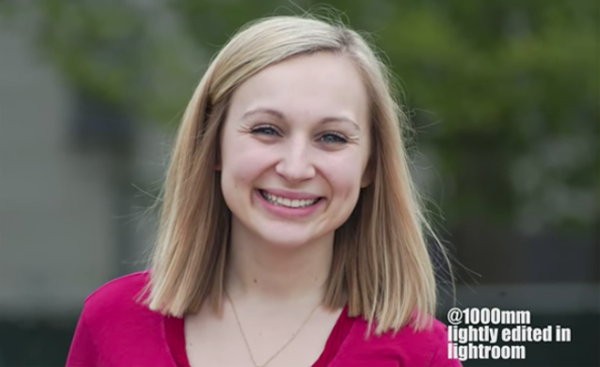 According to the Amazon listing, this optical wonder "is ideal for wildlife, landscape, architecture, cityscapes, sports, and celestial photography." In other words, it supposedly does just about everything.
We'll leave it up to Burress to answer the $64,000 question in our headline as to how the lens really performs. "​TO ANSWER IF IT SUCKS OR NOT: It doesn't suck for the price. I was impressed with the sharpness that could be achieved," he writes in the comments to the video.
You can find more camera and tech-relatated videos from Burress on his YouTube channel, and for a more serious look at the Sony A6500 be sure to check out our review.

LATEST VIDEO