A Moment.: Master Photographers: Portraits By Michael Somoroff
From 1977 to 1983, Michael Somoroff, then a gifted young New York photographer in his twenties filled with passion, drive, and unbridled enthusiasm, had the privilege of photographing some of the greatest photographers of the 20th century, including Brassaï, Elliott Erwitt, Andreas Feininger, Ralph Gibson, André Kertész, Duane Michals, Arnold Newman, Helmut Newton, and Jacques Henri Lartigue, among others. He was first introduced to many of these icons through his father, Ben Somoroff, who studied under Alexey Brodovitch, and was one of the most influential still life photographers in the history of the medium. These photo sessions granted to Michael were deeply personal, and it was never his intention to make the resulting images public.
The prints and negatives remained in storage for decades until just recently when several colleagues saw them, felt they were important, and convinced Michael to share them with the world. Nearly 35 years after the first photo session, this historic body of work will be published in A Moment. Master Photographers: Portraits by Michael Somoroff (Damiani) with an essay by William A. Ewing who knew Michael at the time he had begun executing the portraits as he was working with the young photographer putting together his first show at the International Center of Photography. The book also includes personal reminiscences by Michael. In 2011, Michael made the last portrait of the late Lillian Bassman, and a portrait of Mary Ellen Mark. These images are included in the book.
Master Photographers represents a special moment in the history of photography, and the artists who played a dominant role in shaping the medium. These portraits reflect the climax of analog image making. The photographs were made in various locations, including at Michael's studio in New York where he bathed his subjects in natural light. The images were made in a spirit of comradeship, collaboration, and experimentation between apprentice and master, and are remarkable for their emotional impact, composition, and creativity.
In his essay, acclaimed curator and historian William A. Ewing contextualizes Michael's work within the fertile and expansive period from which it emerged, when photography was slowly receiving the recognition it deserved as an art form. Institutions were being formed, galleries were springing up, a market was being created, a public was being educated, and photographers were buoyed by a tremendous optimism. Ewing also addresses the spirited debates of the time, when battles raged over the spheres of art and commerce. In short, Ewing's essay provides a vivid sense of the world of photography in the 1970s and early '80s, a world in which the young Michael Somoroff found his voice.
About The Photographer
Michael Somoroff studied at Parsons The New School for Social Research in New York City. He later moved to Hamburg where he met and was guided by F.C. Gundlach and others, including Brassaï, Jeanloup Sieff, and Robert Doisneau. It was in Europe that his career as a photographer really took off. Somoroff photographed for virtually every major magazine on the continent. From Europe he eventually moved back to the United States and continued photographing as well as developing work in other mediums. He is an internationally celebrated director/cameraman, and a senior partner in one of the most successful commercial production companies in the world, MacGuffin Films Ltd. Somoroff's work is in the collections of the Museum of Modern Art, New York, the Museum of Fine Arts, Houston, and the Smithsonian Institution, Washington, D.C., among other venues. He is represented by the Feroz Gallery, which is owned by Julian Sander, the great grandson of the great portrait photographer August Sander, and the Thomas Schulte Gallery in Berlin.
William A. Ewing
William A. Ewing is an internationally respected curator and author on photography. From 1977 to 1984 he was director of exhibitions at the International Center of Photography, New York, and between 1996 and 2010 he was director of the Musée de l'Elysée, Lausanne, Switzerland. His exhibitions have been shown at major venues in the US and Europe, including the Museum of Modern Art, New York; the Centre Pompidou, Paris; the Hayward Gallery and the Serpentine Gallery, London; the Kunsthaus Zürich; and the Montreal Museum of Art. For many years, he taught the history and analysis of photography at the University of Geneva. Today he is director of Curatorial Projects for the international publishing house, Thames & Hudson.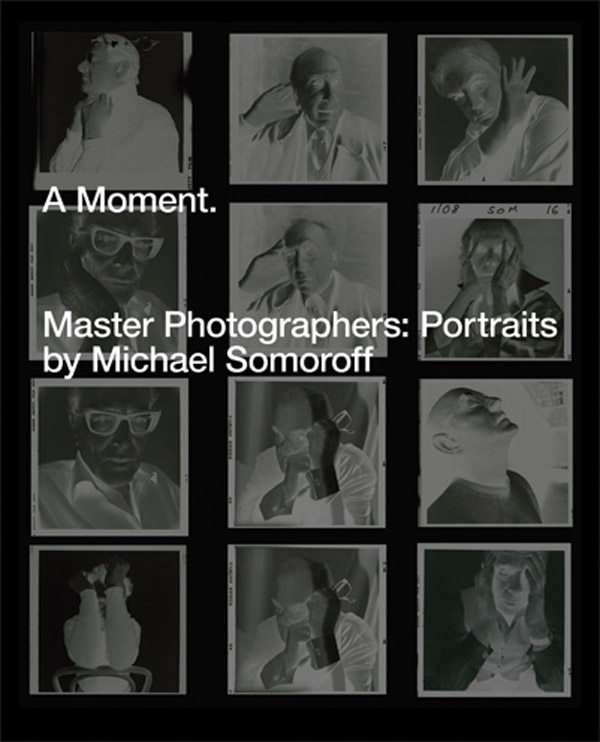 Where To Buy
Published by Damiani; ISBN: 9788862082112; Price: $50.
The book is available on Amazon.com and at Barnes & Noble and independent bookstores nationwide.

LATEST VIDEO

SPONSORED VIDEO
Testing Tamron's SP 150-60mm G2 lens while capturing birds and alligators in Apalachicola, Florida.