Gura Gear Sabi Sack
Handcrafted by Gura Gear in Ogden, Utah, Sabi is an innovative step up from the traditional photography beanbag. Sabi is a compact, yet stable support system designed by photographers simply trying to hold still while they shoot. The innovative double-pillow design lets you adapt to whatever the situation without the bulk of traditional beanbags. There is no 'wrong' way to use a Sabi; they are designed for versatility. Great for shooting from the car, rocks, tree stumps, or just on the ground, Sabi is perfect for those times when a tripod just doesn't make sense. With Sabi, the world is your tripod.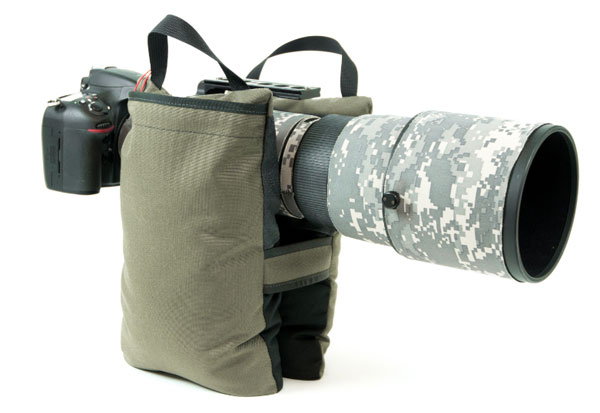 Made in the USA of heavy-duty, PU-coated CORDURA® fabrics and reinforced with double stitching, Sabi will hold up to abuse. Sabi's quality construction features a concealed zipper with a leak-stop tab to keep the fill where it belongs, in the bag.
Sabi comes in two sizes, Sabi and Sabi Super. Whether you need just a little support or enough for the biggest glass, Sabi has your solution. Sabi Super has an additional set of sewn-in handles for easy transport. Sabi is named after the Sabi River of southeastern Africa.
The Sabi and Sabi Super are available to order online at www.guragear.com or by calling +1 (801) 823-2809.

LATEST VIDEO