The Art & Craft Of Posing; Tips And Techniques From Two Wedding Pros
In recent years, "posing" has made a big comeback thanks in part to the deluge of photo enthusiasts with decent, affordable equipment who have swelled the ranks of wedding photographers to the point of bursting. This situation isn't likely to change any time soon, so smart photographers have been buying books and videos and attending workshops and conventions to learn how to properly pose people (couples, individuals, and groups) in order to rise above the fray. The industry has its posing "stars," such as photographer Doug Gordon and internationally renowned wedding photographer Brett Florens, both of whom we contacted for this story.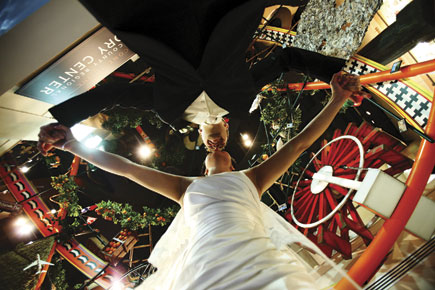 Doug Gordon, All Rights Reserved
Doug Gordon
Gordon's "Flow Posing" workshops are very popular as they are both informative and entertaining. Simply put, Gordon's system shows photographers how to shoot a lot of poses in a short amount of time for maximum impact. Posing, he believes, is the best way photographers can separate themselves from the pack.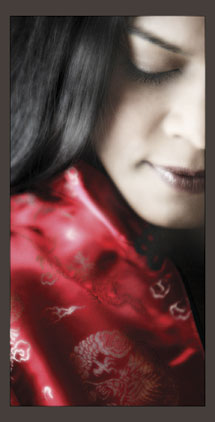 Doug Gordon, All Rights Reserved
"By posing, I can make people look better than they've ever looked in their entire life," Gordon states. He says clients seek him out because they want the fairy tale. "They have a dream about this magical day and how romantic and sensual it is. But anybody who has ever gotten married knows it's anything but that." Oftentimes, he notes, it's filled with distractions and angst, disagreements and disappointment. People don't want to see the world as it is, Gordon says. They want to see it the way they'd like it to be. So when it comes to romance, he believes photographers have two choices—to either capture the moment as it happens or to create it. "I choose to create it because by creating it, I'm becoming a storyteller and an artist. No couple ever says, 'Oh wow, look at the light hitting us. Let's hold hands and frolic!' It doesn't happen that way. It needs to be created. People remember their weddings through my eyes, my feelings, and my emotions," states Gordon, whose poses are geared to look natural and candid.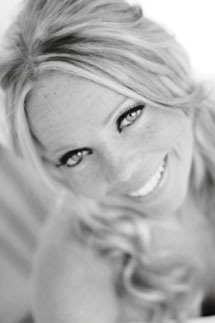 Doug Gordon, All Rights Reserved
Gordon admires the photojournalistic approach to wedding photography but thinks it requires a lot of "luck" to consistently capture great images. "My job can't be about luck; it has to be about getting it every time. Every time." He also says the average photojournalist takes a thousand photos at a wedding, while he shoots 450 to 500. "I will have more unique images because I break down so many different poses. I shoot 60 poses in under 5 minutes—bride alone, groom alone, bride and groom together, etc. I flow pose every part of the wedding. I get made fun of all the time," he laughs. "Other instructors call me 'Pose King,' and I'm proud of that. It just means I'm constantly creating. I think anybody can take a moment; the question is whether you can create it."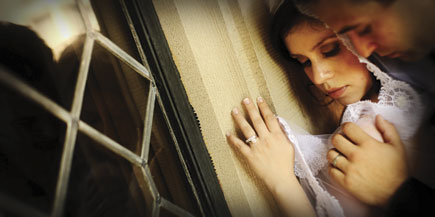 Doug Gordon, All Rights Reserved
Gordon's studio, Patken Photographer, photographs more than 1000 weddings a year. He attributes part of that success to consistency. By posing, Gordon says he's creating a customer guarantee because he's giving his clients exactly what they expect, which is what they've seen at his studio and on his website. "If you're not posing and you're just shooting what's happening you can never ever make a guarantee to someone; it's an impossibility. When they come back for their photos and they're nothing like what you showed them, you can't make excuses such as, 'you got married in the winter; your wedding was boring; or your parents weren't cooperative.' That's not going to work."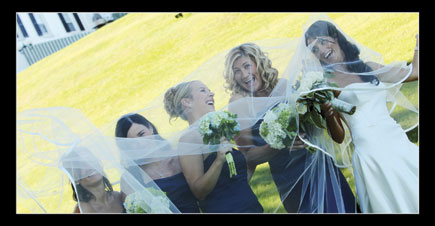 Doug Gordon, All Rights Reserved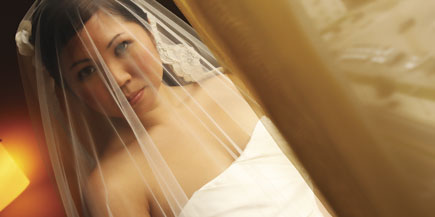 Doug Gordon, All Rights Reserved
A Balancing Act
Internationally renowned wedding photographer Brett Florens also poses his subjects to make their bodies more aesthetically pleasing. Not just slimmer, but as good as possible on camera no matter what their body shape, be it square, pear, or rectangular. His ability to pull this off time after time, he states, comes from experience. "It's not only body shape," Florens explains, "it's also personality. You can have a good-looking bride and groom with great bodies who are really self-conscious, such as a really tall woman who stoops. Then there are people who society might label unattractive, who are very photogenic because they're comfortable in their own skin."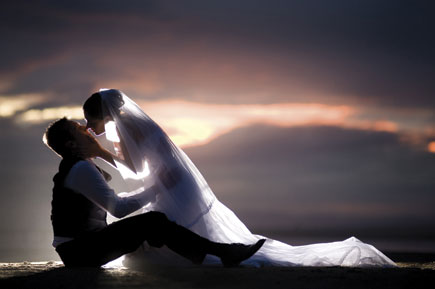 Brett Florens, All Rights Reserved

LATEST VIDEO

SPONSORED VIDEO
Testing Tamron's SP 150-60mm G2 lens while capturing birds and alligators in Apalachicola, Florida.