Bower "Designed for Flip" Accessory Program
Bower has partnered with Cisco under the "Designed for Flip" program to launch a .45x Wide Angle Magnetic Lens. The lens will enable the videographer to take video shots with a much wider and panoramic view to capture scenes that were unable to be captured before. The lens is simple to use and easy to attach. The lens comes with a sturdy magnetic design specially designed to fit all Flip cameras. Bower has manufactured the lens with high quality Japanese optics.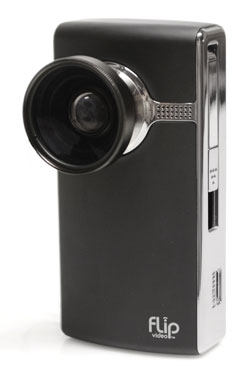 Included in package:
- .45x Wide angle Lens
- Tether (keeps the lens attached to camera)
- 3 mounting rings (additional mounts enables consumer to use on different flip cameras) -Carrying pouch
- Lens covers.
The Bower .45x Wide Angle Magnetic Lens will be available today in the United States at the Flip Video Store (TheFlip.com) and will be coming soon to other major retailers in the United States.

LATEST VIDEO