New Tricks: Anyone For Tennis?
Bill Pekala, head of Nikon Professional Services, came to the US Open at the Billie Jean King National Tennis Center in Flushing, New York, last August to run the NPS operation at the matches. Sports events can be the ultimate proving ground for camera gear, and one of NPS's primary roles is providing their member professional photographers with the assurance of dedicated on-site support.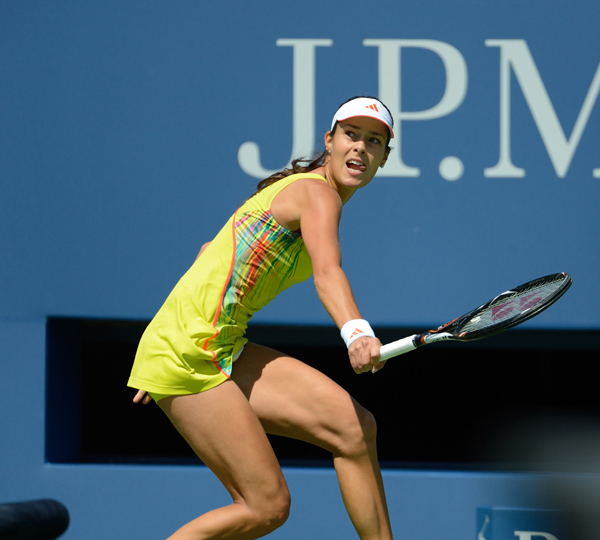 Which didn't mean that there wouldn't be time for some photography. Bill had photographed college sports and some pro events, but despite his experience and close association with some of the world's finest sports shooters, he'd never photographed tennis, and the Open would give him that opportunity. "There was no way I'd take up a spot that a pro shooter needs," he says, "but it was early in the matches, and the photo pit was only half full, so I thought I'd give it a try."
At first it was a bit of a challenge. "The timing is the thing," Bill says. "I remembered from my early days as a photographer at the Lexington Herald-Leader in Lexington, Kentucky, my sports editor telling me, 'Don't bring me a picture without the ball.' Maybe a reaction shot or two along the way was okay, but for the most part the rule was, 'No ball, no good.'"
And for his first frames at the Open, there was no ball. "It either hadn't gotten there or it had come and gone. I sensed right away that my timing was off. I'd chimp a few images to confirm—yep, sure missed it. It was really a matter of taking the camera down from my eye and just watching for a few minutes to sort of get the flow of what was going on."
It didn't take long for him to get comfortable and proficient. Then the men took to the court and everything speeded up.
"The ball was moving faster and I had to adjust my timing. All cameras have a slight shutter lag, and in professional cameras it's pretty consistent. Let's just say for grins that it's 43 milliseconds, so as a sports shooter you have to anticipate so that your finger pushes the shutter that length of time in advance of the ball actually getting to the spot. And then you have to take into account how fast the athlete is moving." He made the adjustments, and once again started getting consistently good shots.
"A lot of new shooters think you make up for the anticipation factor by holding down the shutter and firing off 10 frames per second," he says, "but in the gaps between pictures the ball can move onto a racket and back off. It's not a matter of taking a machine-gun approach and letting it rip. Good sports shooters know that; young sports shooters have to learn it."
Bill found that he didn't need his D4's 10 frames per second framing rate. "I dropped it to eight, which worked best with my timing. When I got into the pacing of it, I was shooting only a frame or two at a time, not a long burst."
His tennis shoot was, he says, a great experience and a chance to develop some new skills that gave him an even greater appreciation for the pros who do it for a living. "An interesting game, tennis," Bill says.
You can see more of Bill's images and read his notes on photography at his blog, A Traveler's Life, at billpekala.com.

FEATURED VIDEO