Sun-Sniper Giving Away 50 Camera Straps to Photo Clubs
The northern German manufacturer of camera straps is now giving away 50 models of the new Sniper-Strap PRO to photo clubs. Besides the approved features such as shock absorber, cutter crasher and insurance, the next generation also comes with a ball-bearing stainless steel connector which is directly attached to the camera.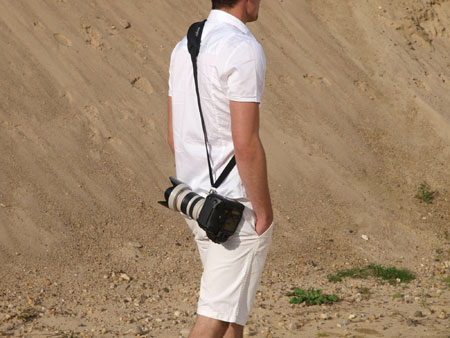 "As a result, the camera connector is safe, the camera can spin easier and will remain in a more stable position", says CEO Wolfgang-Peter Geller, two-time winner of the WORLD PRESS PHOTO AWARD.
Photo clubs can apply online at www.sun-sniper.com/en/tester-fotoclubs. If they write a review on the product and send it back to the company, the photo clubs will be allowed to keep the Sniper-Strap PRO. "We want to continue to stand for innovative products that simplify the life and work of photographers", Geller says. "Thus, we have to know exactly what our customers think about our products."
E-Mail: info@sun-sniper.com
Internet: www.sun-sniper.com

LATEST VIDEO

SPONSORED VIDEO
Testing Tamron's SP 150-60mm G2 lens while capturing birds and alligators in Apalachicola, Florida.