Picture This!
Quality Of Light: Glow
Our reader assignment for this month was to explore a quality of light that brought out a glow in subjects and scenes. For the most part that meant working with strong backlight and sidelight in hazy or low-light conditions, but readers also, we note, added glow of their own through some post-processing steps. While this was okay with us for the most part, adding excessive glow that was not necessarily inherent to the light or scene and was mainly a software add-on usually meant elimination from consideration, a fine line that readers might want to consider in future Picture This! submissions. For the most part though we were treated to some very beautiful images that glowed with an ethereal light.
Magic Land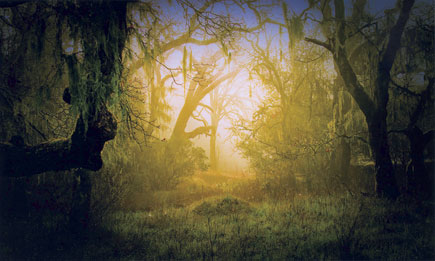 This landscape has been transformed to a magical vision by photographer Constance Reid. She photographed with a Sony alpha 700 with an exposure of f/13 at 1⁄125 sec at ISO 400.
© Constance Reid
Golden Glow
Connie Jacobson made this shot on Fujichrome Velvia slide film and scanned it in and added what she called an "Orton Effect" in Photoshop, an extra touch that befitted the scene. She shot with a Nikon N90 and an exposure of f/16 at 1⁄15 sec.
© Connie Jacobson
Summer Dream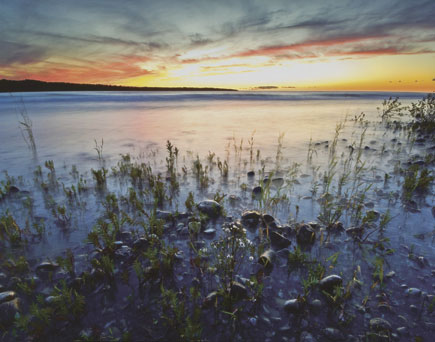 Rob Wiener used excellent techniques for adding glow—slow shutter speed, great light, and part of the scene in motion. He worked with a Pentax K200D and a Tamron 10-24mm lens. Exposure was f/22 at 8 seconds at ISO 100.
© Rob Wiener
On The Lake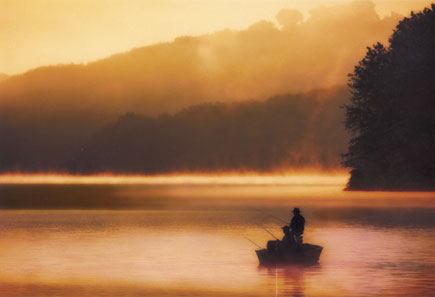 Howard Grill made this wonderful photo of fishermen on Lake Arthur in Portersville, Pennsylvania, with a Canon EOS 5D Mark II and a Canon 400mm f/5.6 lens. Exposure was f/5.6 at 1⁄1250 sec at ISO 200.
© Howard Grill
Forest Light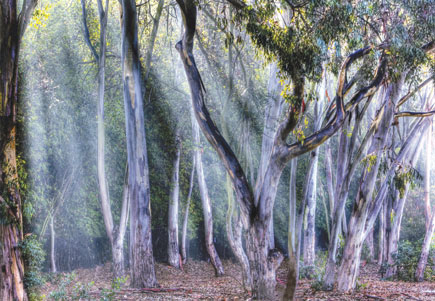 Steve Deck made this shot in lifting fog using a three-shot bracket and processing in Photomatix Pro. He worked with a Canon EOS 5D Mark II and a Canon EF 24-105mm f/4L lens.
© Steve Deck
Fall Glow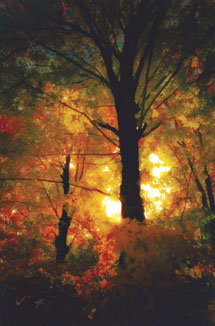 Emilio Fernandez used the aptly named Glow filter from Nik Software to make these fall trees seem ablaze with light. Exposure with a Canon EOS 50D at ISO 400 was f/16 at 1⁄30 sec.
© Emilio Fernandez
Red Glow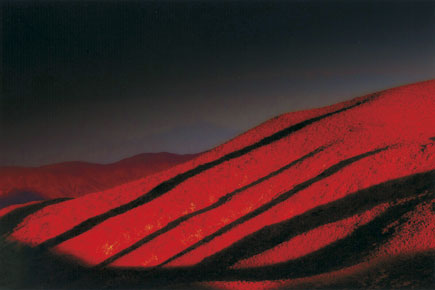 J. E. Bryant told us that as he set up a shot at Dante's Point in Death Valley he looked behind where the camera was aimed and saw this amazing light on the hills. He wrote, "Talk about glow!" Exposure with a Nikon D300 and a Nikkor 70-300mm lens was f/13 at 1⁄160 sec at ISO 800.
© J. E. Bryant
Golden Grasses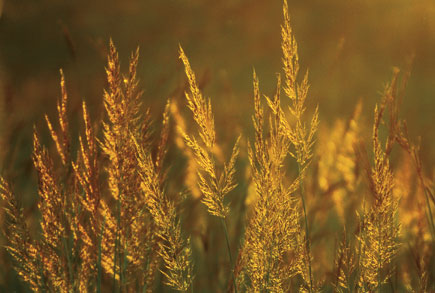 Scott Gorham wrote: "The very last rays of the setting sun gives the Midas touch to the ripening prairie grasses behind my house." Exposure with a Canon EOS 7D and a 70-200mm f/2.8L lens at ISO 400 was f/5.6 at 1⁄125 sec.
© Scott Gorham
Neon Glow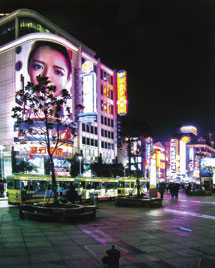 Ken De Fusco made this photo of Nanjing Road at night in Shanghai, China. The image, he told us, was processed in Photoshop CS5 using the HDR filter with Gaussian Blur added.
© Ken De Fusco
Backlit Cactus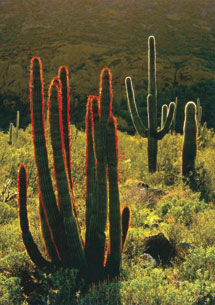 This strong edge glow was captured by H. E. Culver in the Sonoran Desert using a Canon PowerShot G5 and an exposure of f/8 at 1⁄100 sec.
© H. E. Culver
Fire Within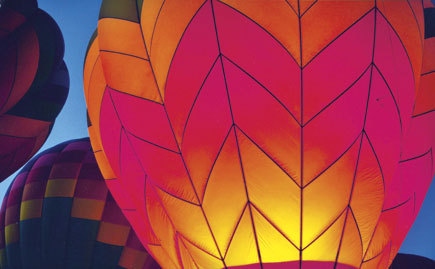 Jennifer Major photographed this hot air balloon in the early evening at the Plainville Hot Air Balloon Festival in Plainville, Connecticut. Exposure with a Nikon D700 and a Nikkor 24-70mm f/2.8G lens was f/2.8 at 1⁄60 sec at ISO 800.
© Jennifer Major
Airy Interior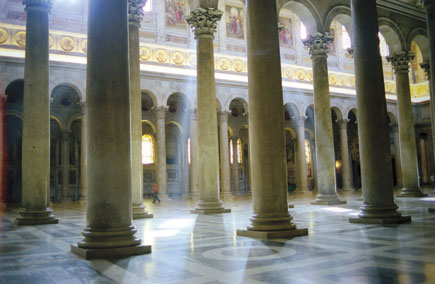 A church interior filled with shafts of light certainly can create a glow, one that was captured here by Lanaux A. Rareshide in Vatican City. Exposure with a Leica R8 on Kodak Portra 400NC film was not recorded.
© Lanaux A. Rareshide
Ethereal Glow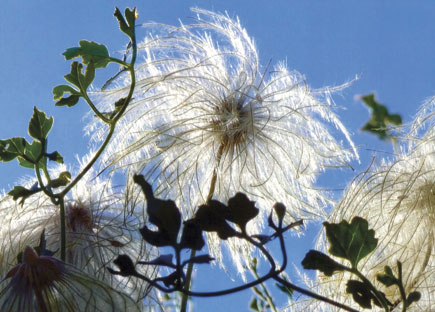 JoAnn L. Fuir caught all the light and fantasy of this backlit plant with a Fuji FinePix S9600 on which she mounted a Sunpak circular polarizer.
© JoAnn L. Fuir
Perfect Evening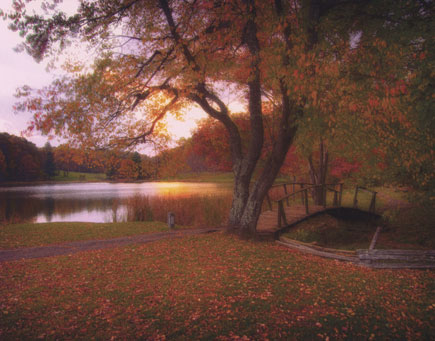 The subtle tones and play of light in this scene along the Blue Ridge Parkway in Virginia was captured by Jim Liestman. He used HDR techniques and a setting of ISO 1000 with a Nikon D700 and a Nikkor 24-120mm lens.
© Jim Liestman
Napa Tree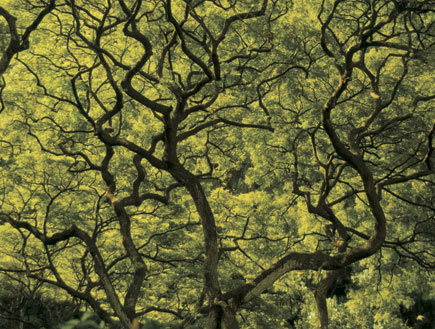 Strong backlight and intricate design combine in this photo by Robert V. Adams. He photographed with a Nikon D200 and a Nikkor 80-200mm lens. Exposure at ISO 400 was f/5 at 1⁄160 sec.
© Robert V. Adams

LATEST VIDEO

SPONSORED VIDEO
Testing Tamron's SP 150-60mm G2 lens while capturing birds and alligators in Apalachicola, Florida.