Forums
Posted: February 27, 2007 - 1:59pm
I need to add images of headshots Or Portraits to my postings or classifieds on Craigslist. any suggestions?
Thanks
willf64
#1
Posted: February 27, 2007 - 5:17pm
Don't know. What are the image requirements, if they allow it? Usually you provide an absolute link to an image already on the web. That's how I added this picture: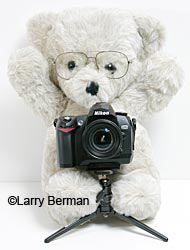 #2
Posted: March 1, 2007 - 3:07pm
Thanks for your help and getting back to me on this topic
I am new to this forum and I will be using this , when I can, again thanks for getting back to me
willf64.
Site Map / Direct Links
| | | | | | | | | | | |
| --- | --- | --- | --- | --- | --- | --- | --- | --- | --- | --- |
| Cameras Other | | Techniques Site Features | | Blogs | | More Articles | | Columns eCommerce | | News |