Pompidoo Intros Lima Camera Bag for Stylish Photographers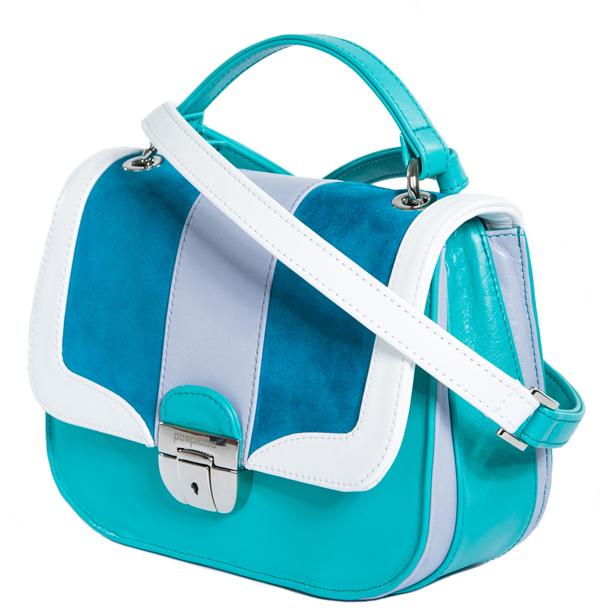 Pompidoo has introduced the fashionable Lima camera bag, which offers the stylish retro flair of a designer handbag combined with the functionality of a photography gear bag. Aimed at female photographers, the Lima is available in the vibrant colors with whimsical names: Aqua Dreams, Fiesta Dreams and Nougat Dreams.
The Lima camera bag has two padded removable dividers and an inside zipper pocket (that includes credit card slots for a built-in wallet). The Lima is mid-sized yet large enough to safely accommodate a compact camera, mirrorless interchangeable-lens camera, or even a digital SLR (such as a Nikon D3100) with the lens attached and one additional lens. The Lima easily transitions from day bag to gear bag and is equipped with XRD (Extreme Impact Protection) to ensure that your gear is well protected.
The Lima bag retails for $220. For more info and to purchase the bag, visit Pompidoo's website: www.pompidoo.com