Galleries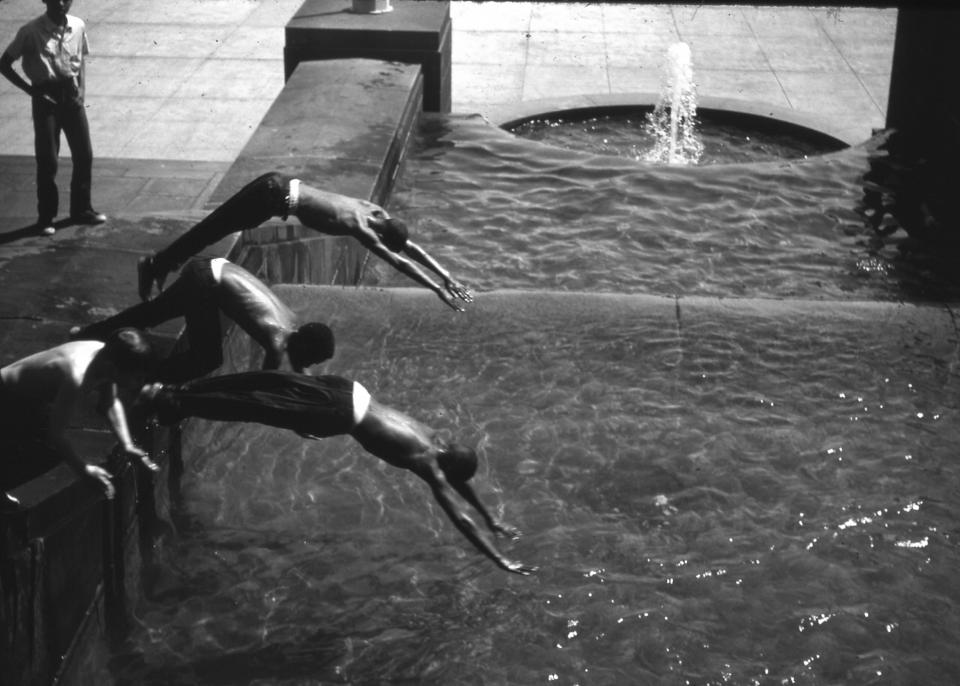 I thought this photo was a good fit for the BW assignment, especially since some Maier BWs appeared in the Feb. issue, and you had a forum question re digitizing slides.
Significantly, I took it and others in 1962 (at age 22) on Kodachrome,stored the slides, then 50 years later(2012)I retrieved and scanned this one, then printed it on 8x12 glossy, just as it would have been printed "back in the day". I still smile, realizing those young men jumping into a inner Philadelphia city fountain, if they are still alive, are now senior citizens.
As for specs, I have no memory re the camera, but I always had one, since a boy. I used my old Epson 4490 scanner, I think at 800 or 1200 dpi, into PS CS4, and did the BW conversion with my old Nik Silver Effex Pro 2. (It won't work on my CS5). I do not like to use the presets, instead I just monkey with it till it looks right. I printed with an Epson R1900.
Thanks for letting me share these.
Hal Wallace
Philadelphia Street Scene 1962
Views:
Dimensions: 2100x1500
Size: 1027kb
Filed Under:
Site Map / Direct Links
| | | | | | | | | | | |
| --- | --- | --- | --- | --- | --- | --- | --- | --- | --- | --- |
| Cameras Other | | Techniques Site Features | | Blogs | | More Articles | | Columns eCommerce | | News |