Galleries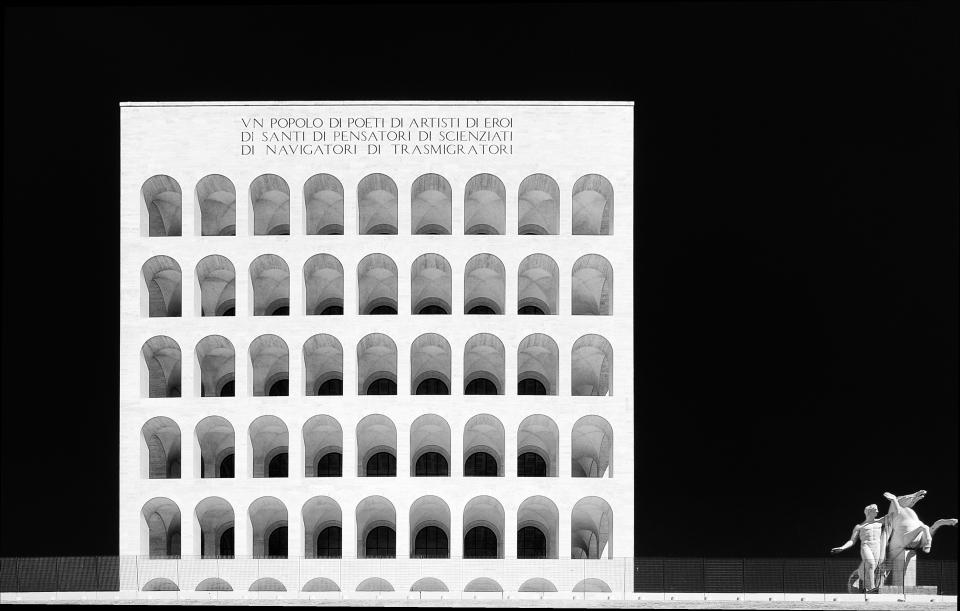 The Palazzo della Civiltà Italiana, also known as the "Colosseo Quadrato" (square Colosseum), is an icon of Fascist architecture. Its design was inspired to celebrate the Imperial Roman heritage, and the structure was intended by Mussolini as a celebration of the Roman Colosseum.
Located in Rome, it is 60 meters (197 ft.) high and has 216 arches (54 per side). From 2015, it will house the headquarters of luxury fashion label Fendi.
Nikon D300 with Nikkor 16-85mm f/3.5-5.6 zoom at 16mm, f/13, 1/60 sec., ISO 200. Converted to black & white with Nik Software's Silver Efex Pro 2.

The square Colosseum
By
Consul
• Posted: Oct 7, 2013
Views:
Dimensions: 3793x2416
Size: 3863kb
Site Map / Direct Links
| | | | | | | | | | | |
| --- | --- | --- | --- | --- | --- | --- | --- | --- | --- | --- |
| Cameras Other | | Techniques Site Features | | Blogs | | More Articles | | Columns eCommerce | | News |