Well, after several days of living ina tent and several hundred images, I fould out what my Canon 5D cant do. It cant take long exposures. First example: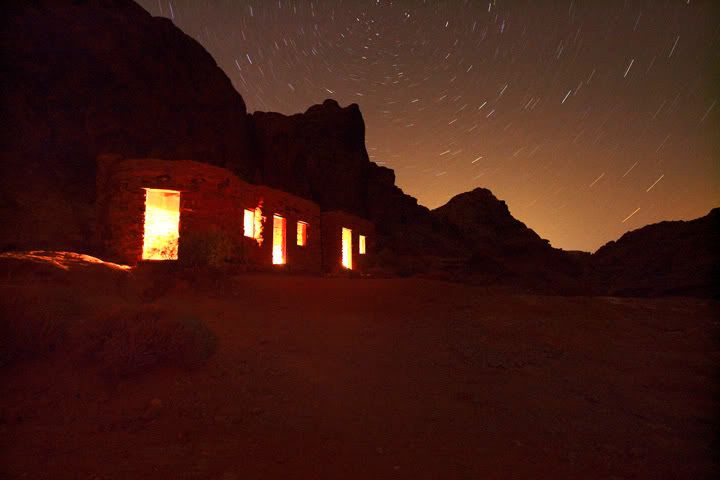 The above image was shot in RAW at f4.0 @125 speed. The exposure is nearly 15 minutes long, and the amount of noise present in the photos is disapointing. I have my custom function set to reduce noise, but I dont think any kind of decent print can be made.
These last two were shot in JPEG and roughly around 8 minutes each in exposure times. While the noise is less, it's still very prominent in the photos. I used both artificial and natural light in the last two. I found that when I used more artificial light the photos turned out better with less noise.

The following nights I switched to my film camera and took a few 4 hour exposure shots during the night (waiting to get those back). Did I hit the limits of digital photography with these long exposures? Any one else have experiences to share or pointers?